Our Experts
Meet our Atlassian and web experts with over 30 years of combined experience.
Ruben Segura
President, Atlassian Services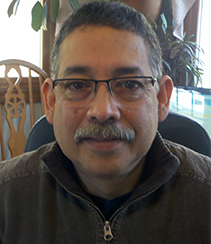 Why hire Ruben? As the primary partner and founder of Segura Consulting, LLC, Ruben is our subject matter expert and devops with the installation, configuration, and management of the Atlassian suite of products - used by companies to "plan, collaborate, code, and service" - insures a thriving base of new and repeat Atlassian clients. Ruben's Atlassian experience spans over 10 years with such clients as iRobot, Black Duck Software, Pfizer, Carbonite, the State of South Carolina, Kronos, Walgreens, Hasbro, Barrick Gold, Good Technology, Uber, and Turbine, to name a few. Ruben implemented and configured Atlassian installations with as few as 25 users and as many as 30,000 users in fields as varied as transportion to software services, to financial institutions, to pharmaceutical and to gold mining. With his current clients, Ruben oversees the implementation, development, and configuration of JIRA, Confluence, BitBucket, and Bamboo. Prior to being an expert with the Atlassian suite of products, Ruben's decade of diverse computer experience, from building computers and servers to administering computer systems to computer scripting, gave him the foundation to become an Atlassian guru.
Ruben is a U.S. Air Force veteran.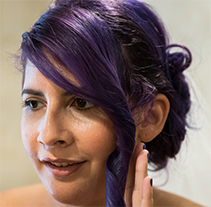 Kristin Lyons
Manager, Atlassian Services
Kristin is a results-driven technology professional, articulate communicator and strong team player with excellent interpersonal skills offers 14 years of technical, organizational, and customer relations experience. She possesess over 4 years of Atlassian experience specializing in the administration and configuration of JIRA and Confluence as well as discovering solutions to problems with our clients' existing configurations. She has worked with the following clients - iRobot, Black Duck Software, Pfizer, Kronos, and Carbonite.
Kristin enjoys listening to music and attending concerts, playing video games, reading, and snowboarding.
John Segura
Manager, Business Services
John oversees Segura Consulting's budgeting and fiscal reporting as well as reviewing contracts, invoicing, payroll, and purchasing. Under John's leadership of our business services, our business records are efficiently and effectively organized. Please reach out to John Segura via email (john at seguraconsulting.com) regarding invoices, documentation (executed contracts, insurances, timesheets, etc.), and remittances.
John enjoys reading, coin collecting, and is an avid history and current affairs enthusiast.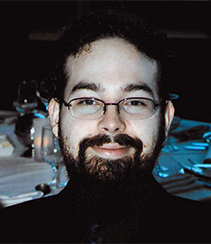 Lisa Segura
Vice President, Web Services
Lisa is the co-founder of Segura Consulting, LLC and specializes in web integration and programming, primarily for use in their client's Atlassian product installations. Utilizing various Atlassian add-ons, e.g. Adaptavist ScriptRunner and JIRA Scripting Suite Pro, Lisa creates scripts to extend the functionality of JIRA.
Before starting Segura Consulting, LLC, Lisa led the programming for the Rhode Island School of Design's intranet, .edu website, and various other internal and external websites. She was a web developer for several internet start-up companies and began her web programming career with her own business, Acme Trading Company, which sold licensed cartoon character merchandise before Acme was bought by a competitor.
In her personal time, Lisa is passionate about spending time with her family and friends and traveling with both whenever possible. Lisa is also avid reader and amateur genealogist.